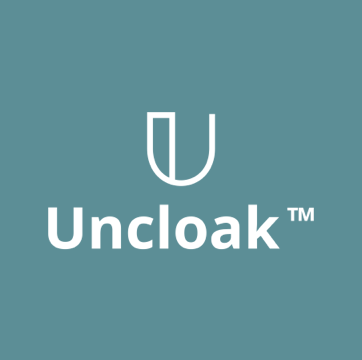 Deal Terms
Team
Vincent O'Neill
Senior Cyber Security Consultant
Executive Summary
Token Ticker:
UNC
To Develop - the world's first mass market cyber security system for organisations to ensure that no company should be exposed to evolving cyber hacking attacks due to expensive IT security consultancy costs.

To Address - the shortage of IT security tools that are designed to be used by end users rather than by dedicated IT Security professionals through an End to End cyber security solution which continuously monitors a client's computing infrastructure and creates awareness of incoming cyber threats found on the web.

To Reduce - the spread of cyber hacking on all organisations who often lack the expertise to understand where the cyber threats originate from.
Token Standard:
ERC-20
Token Protocol:
EOS
Country of Operation:
Estonia
Website:
Link to White Paper:
Link to Slide Deck:
Telegram URL:
# of Telegram Members:
18006
Twitter Url:
# of Twitter Followers:
7121
Compliance Statement: Uncloak is offering the UNC utility token under the laws of Estonia. The offering is not available to US investors who do not satisfy the requirements laid out by US law to be an accredited investor. Paperstreet will not receive compensation in the form of a performance fee or commission on the amount of capital raised in the offering.

Investments in cryptocurrencies and utility tokens involve a high degree of risk and those investors who cannot afford to lose their entire investment should not invest. This profile contains offering materials prepared solely by Uncloak without the assistance of Paperstreet. Investors should review the risks and disclosures in the offering's investment documentation. Before making an investment decision, investors should review the company's Whitepaper and Slide Deck for a complete description of its business and offering information, a copy of which may be found below.

The material contained in this profile is not to be regarded as an recommendation to buy or sell or the solicitation of any offer to buy or sell securities in any jurisdiction where such an offer or solicitation is against the law, or to anyone to whom it is unlawful to make such an offer or solicitation, or if the person making the offer or solicitation is not qualified to do so. The information on this profile does not constitute legal, tax, or investment advice. You must not, therefore, rely on the content of this profile when making any investment decisions.